Post by on Oct 27, 2009 19:22:43 GMT -5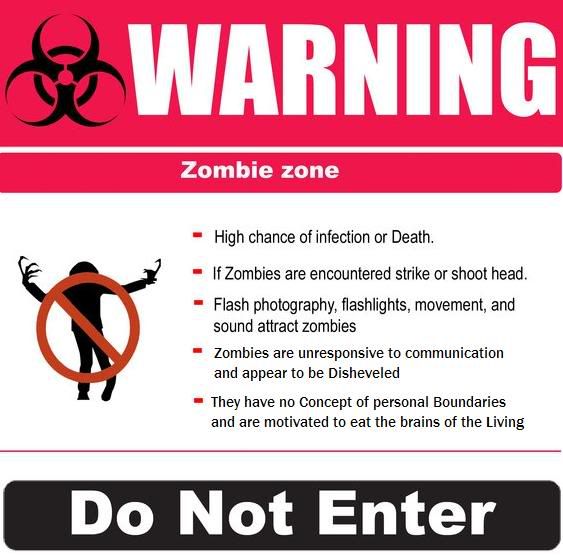 Fairville, Nebraska
Most pleasant place in America
Welcome to Fairville, Nebraska, one of the few remaining towns in which humans can thrive. Every house is surrounded by chain link fences and barbed wire. The streets are littered with what used to be cars. Humans live here with as much peace anyone can get these days while zombies roam the wilderness, occasionally making it to the neighborhoods. These are the ones who have been infected. These are the ones who we are told cannot be saved. There's only one way to save yourself if you meet one of the Infected.
Years ago, a virus infected most of the population of Earth, turning them into mindless zombies. There was little hope for the human race, but from a precious few rural towns, humans have managed to stay alive. Fairville is one of them.
There is no more peace for us. We live in fear that our neighbors will become zombies. There's no telling who's next.
Welcome to Fairville, most pleasant place in America.
The Military
They who struggle to keep control.
The Scientists
They who study the virus.
The Citizens
They who live on their own terms.
Fairville is a zombie survival RPG.
It was opened on December 14, 2008 and is owned by Firefly.
Fairville is open to
all
levels of roleplayers.
New Window
Stay humans and Survive
-
Same Window
fairville.webs.com/