Post by Ashe on Feb 24, 2008 8:10:44 GMT -5
Name:
Serena Belendrake
Age:
24 years old
Gender:
Female
Race:
Caucasian American
Occupation:
Vigilante
Physical Description: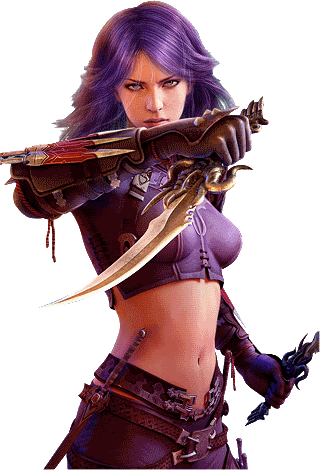 Personality:
Serena is an extremely smart woman. She is very loyal and committed to those she cares for, or those who she feels are under her protection. She will go out of her way to help others in need. She is stubborn and opinionated at times, and it could be said she has a bad attitude towards those who fail to see reason. She has no patience for fools and will not tolerate them.
Background History:
Serena grew up in the outskirts of Raccoon City. Her parents owned a huge palatial estate in a secluded area of the Arklay Mountains. She was schooled by tutors and oddly enough taught the arts of fighting. She never understood the reason for being schooled in the various forms of warfare, but being a good and loyal daughter, did as her parents wanted.
It was after the deaths of her parents, that it all began to come together for her. Her parents had worked for the Umbrella Corporation, and had died when Raccoon City was destroyed. It didn't take much for her to discover what was really going on, and it came as little surprise to her that Raccoon City had been destroyed. She has spent the intervening years investigating Umbrella and ridding the area of the zombies and assorted monsters that the blast did not destroy, using the estate left to her when her parents died as a staging point.
Recently she has become aware that the monsters were changing, and is determined to find the cause and to rid the world of these abominations.
Weapon(s):
Serena has access to a wide assortment of weapons, her father was an avid collector of all sorts of weapons and saw to it that Serena was well trained in them all. However, Serena favors the Colt Magnum and a pair of antique knives kept razor sharp.
Armor:
She wears only gauntlets on her lower arms.
Abilities:
Serena is well versed in most of the fighting styles and is very skilled with guns.
Intended Area/World of use:
Resident Evil: The Rise of the Death Knights
Serena sat in her study going over the maps of the area. It had been a few months since the confrontation with Alexander, and things had quieted down for a short period of time. However, now there were reports again of more attacks, and Serena had a sinking feeling that they were somehow related and was planning to start her patrols up again.
Looking at the map she could now see that the attacks were once again isolated to a certain area. This could mean only one of three things, Umbrella hadn't learned their lesson and had once again started their experiments, Alexander had somehow managed to survive, or the worst possible explanation... a combination of both.
Sitting at the desk trying to come up with a plan, Serena was alerted to intruders by the squeak of the floor boards. Someone was approaching. How they got past her security was something she planned to find out. Drawing her gun she hides behind the door just as it opened and someone stepped through. Putting the gun to their head she says, "If you hope to live, drop your weapons now." To show she meant business she cocked her gun and waited.
"Serena don't." A voice from the other side of the door says. A voice from the past, it was Mike. And that meant the person she was holding the gun on must be Ryan.
Lowering her gun, she addresses them. "Do you guys know how close you came to dying? You should have let me know you were coming, I could have killed you."
"We have a problem. And we need your help." Mike says to her.
"Well have a seat and tell me what you need. You know I'll help if I can." Serena says kindly motioning for them to take a seat near the fireplace. After they are seated she turns to Mike, "I'm all ears." She says smiling.